This high CG-301 as a children's toothbrush, actually limit the age, although this toothbrush did not write it, I personally to the child in the home after using the self feeling, about 6 years old, have a certain ability of thinking and self ability, and the body was normal, established in these situations well, give yourself a child to use electric toothbrush.
We first see this toothbrush bristles, the toothbrush is soft bristles DuPont, see from the figure can also top grinding processing, relative to children is not to need to sharpen the silk, easy to cause injury to the gums.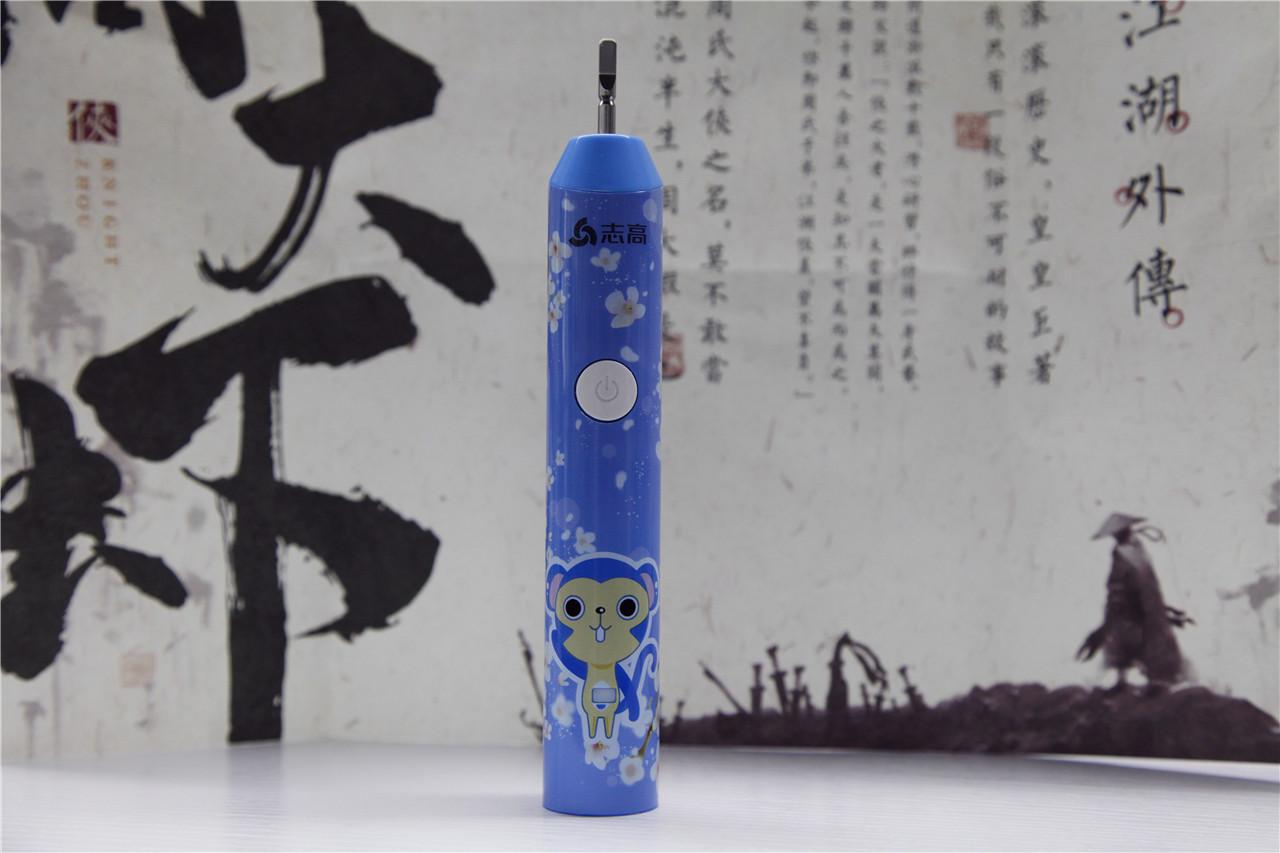 Look at the whole body, light blue color, small monkeys cute pictures, there are plum background, whether boys or girls will be very fond of.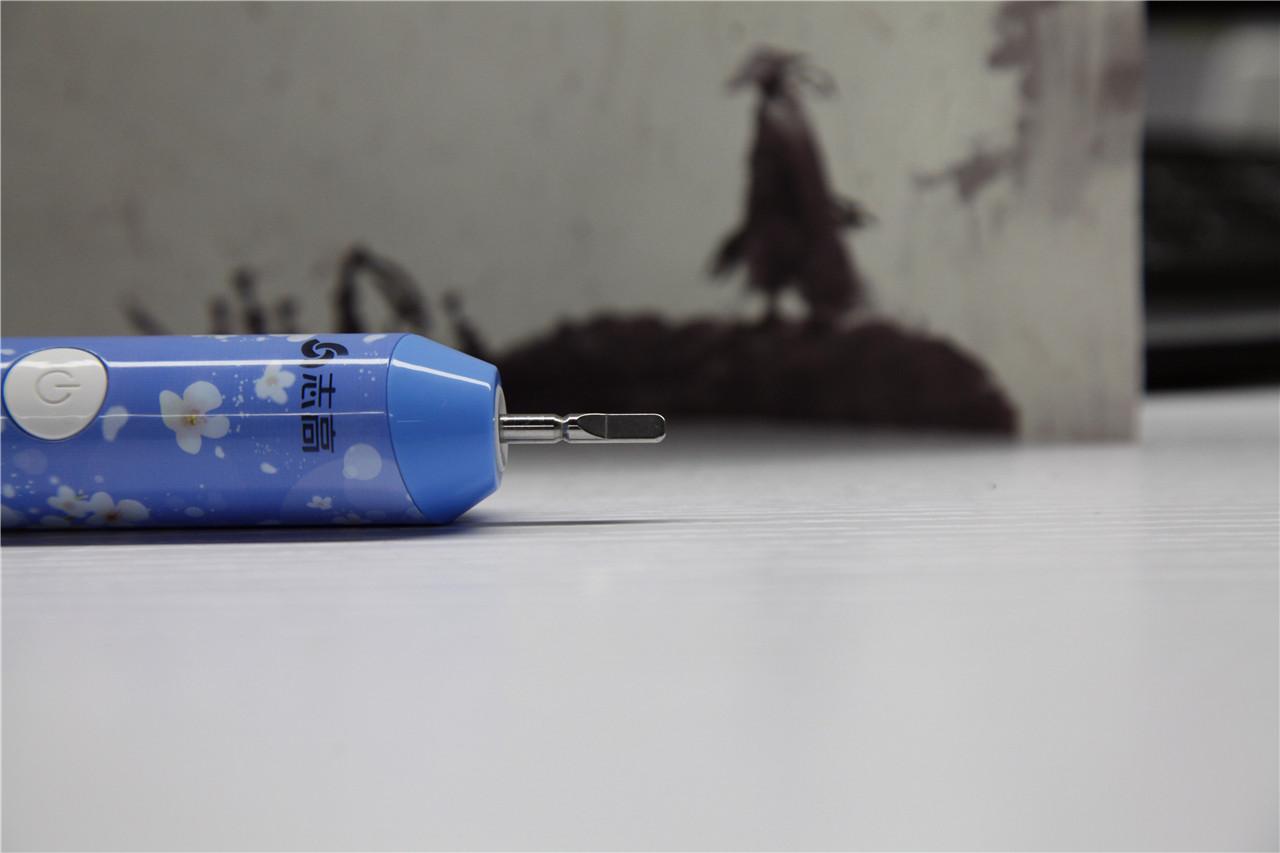 The head of the local inserting bristles, the iron core adopts a concave groove design, with the card slot brush inside, can tightly brush is fixed on the toothbrush, brush does not appear suddenly and then shock brush card to the throat, do a full consideration of home baby brushing safety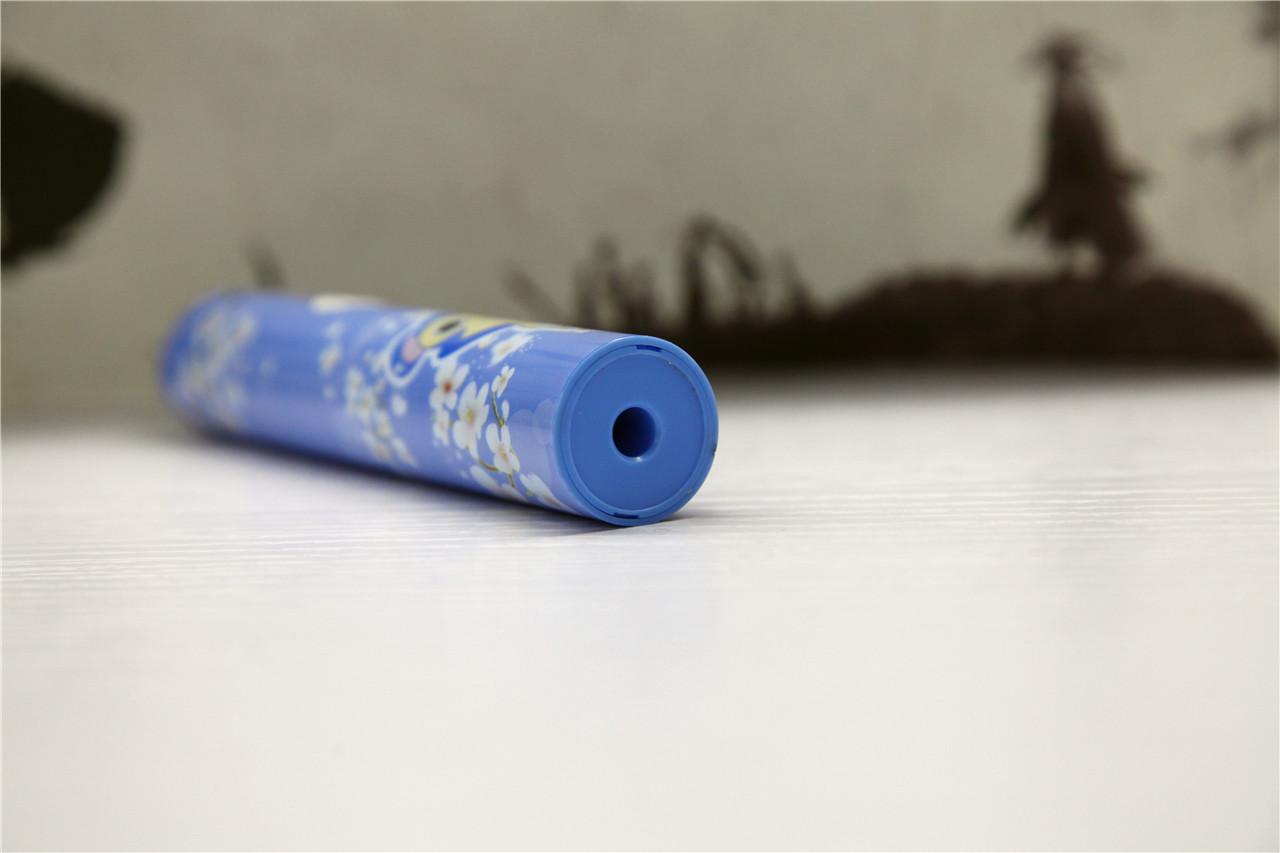 At the bottom of the charging port is inductive charging, will not leak, do not worry, the baby put his finger in the electric shock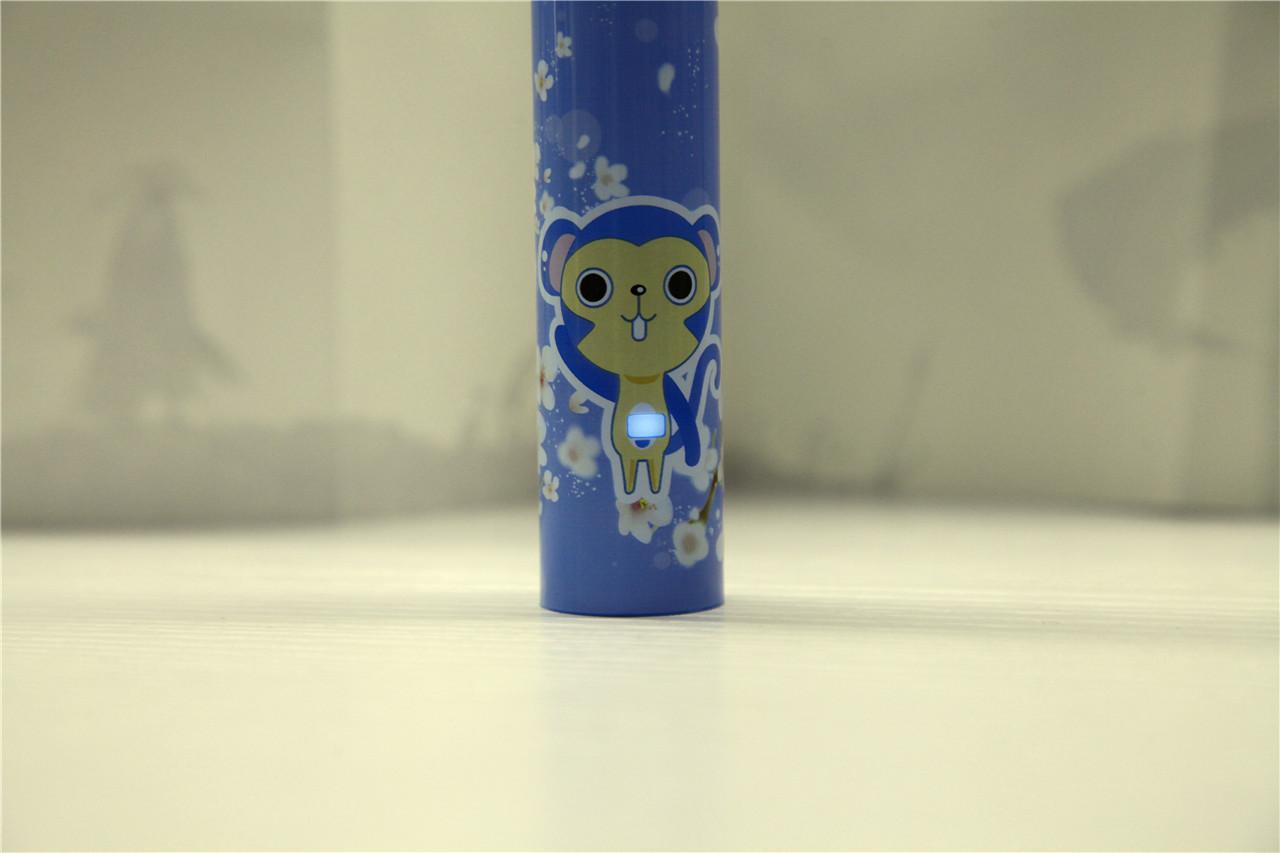 When the power to open the little monkey belly above will light up the blue light, especially pretty cute, like a pocket inside the treasure shine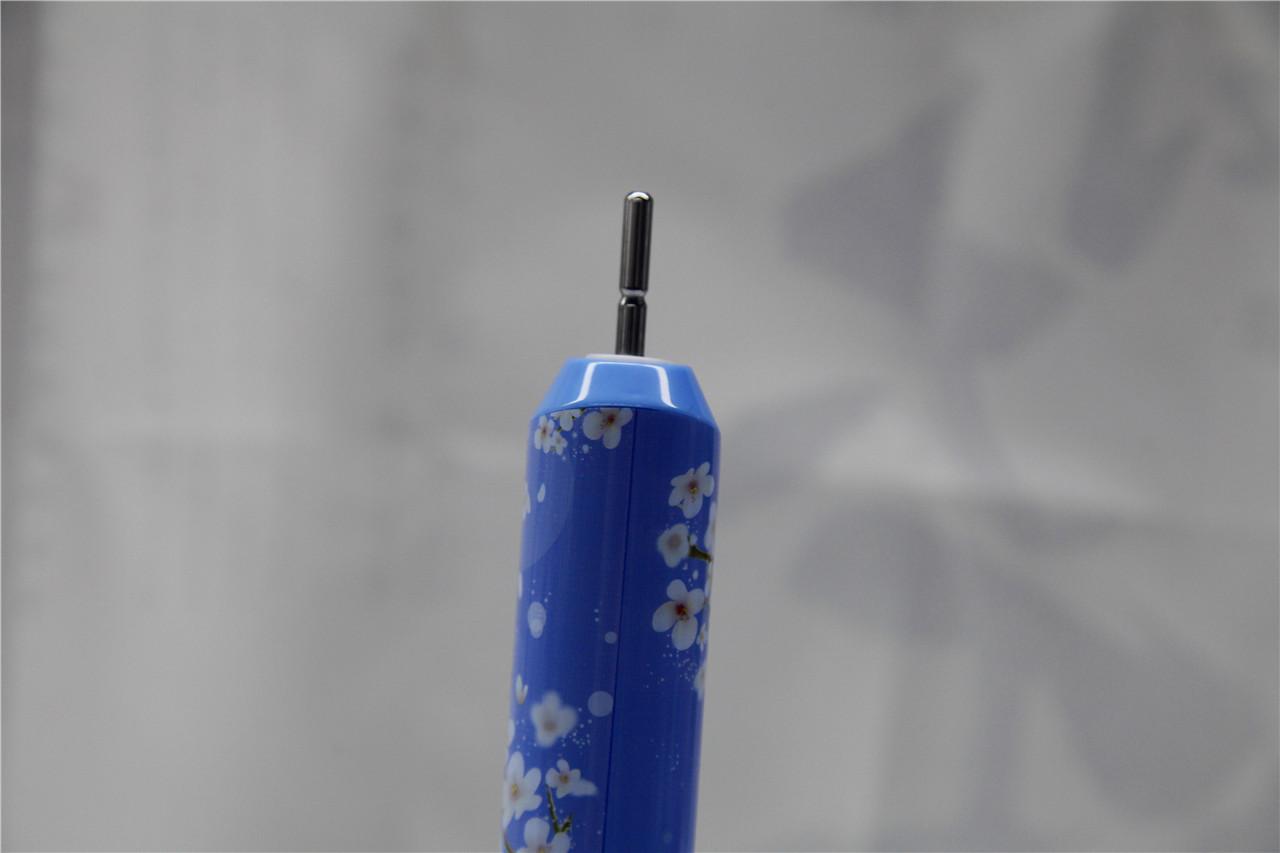 The closure of the shell, the line is grinding edge processing, no edges and corners, not afraid of the baby through the electricity, including in the mouth will cut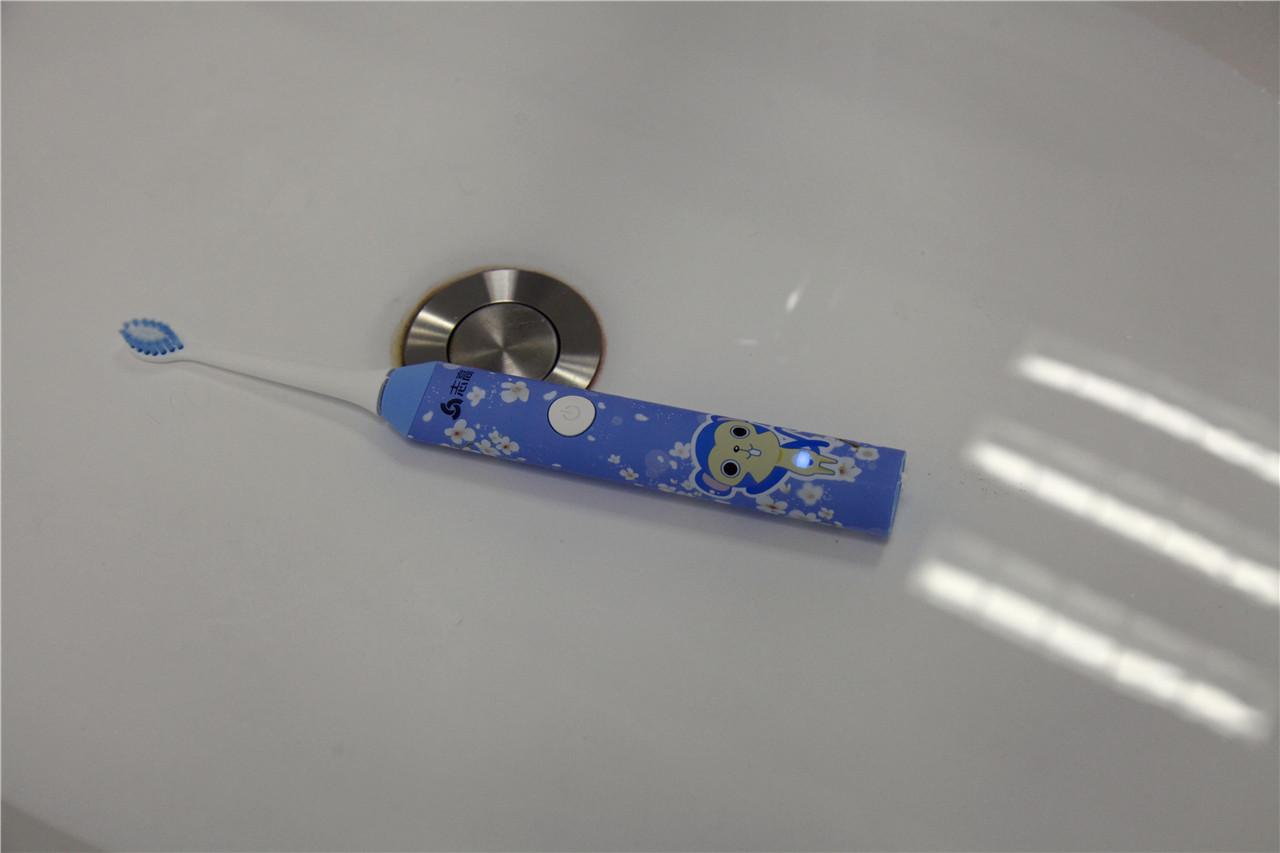 All in the water, turn on the power, there is no problem, no leakage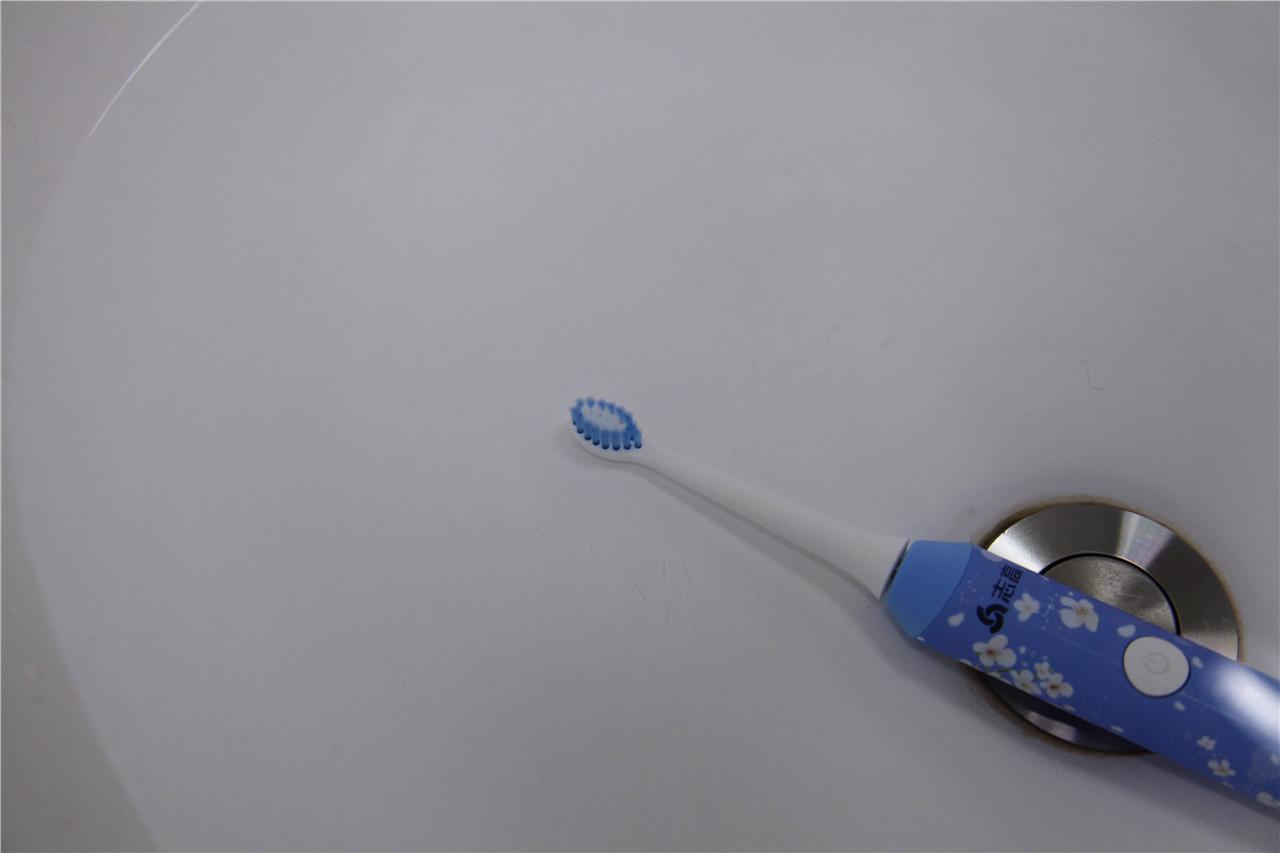 Bristles shake wildly in the water, zoom in and see the illusion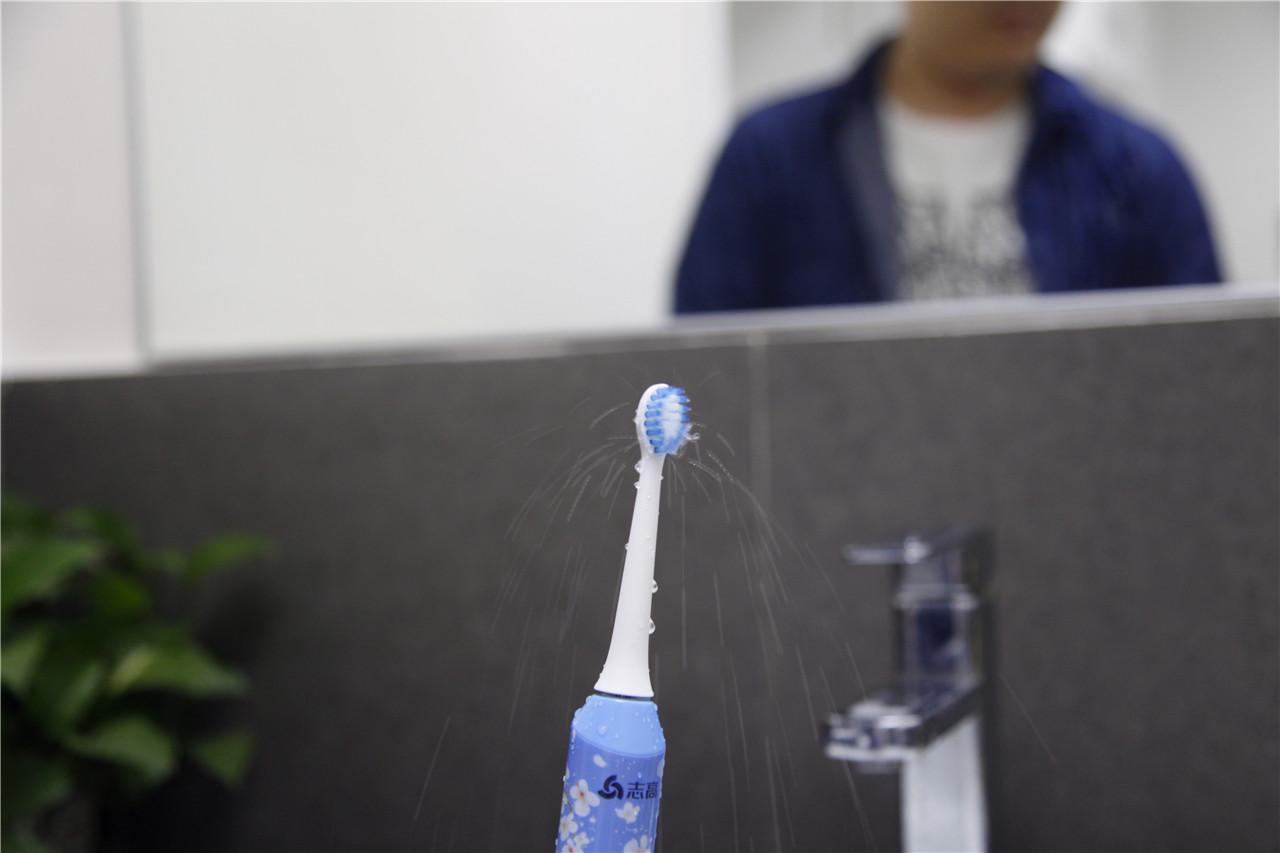 The lotus flower, as water bath shaking like a dog, I now prepared to sacrifice the toothbrush head test, a group of pictures for everyone to see this toothbrush cleaning ability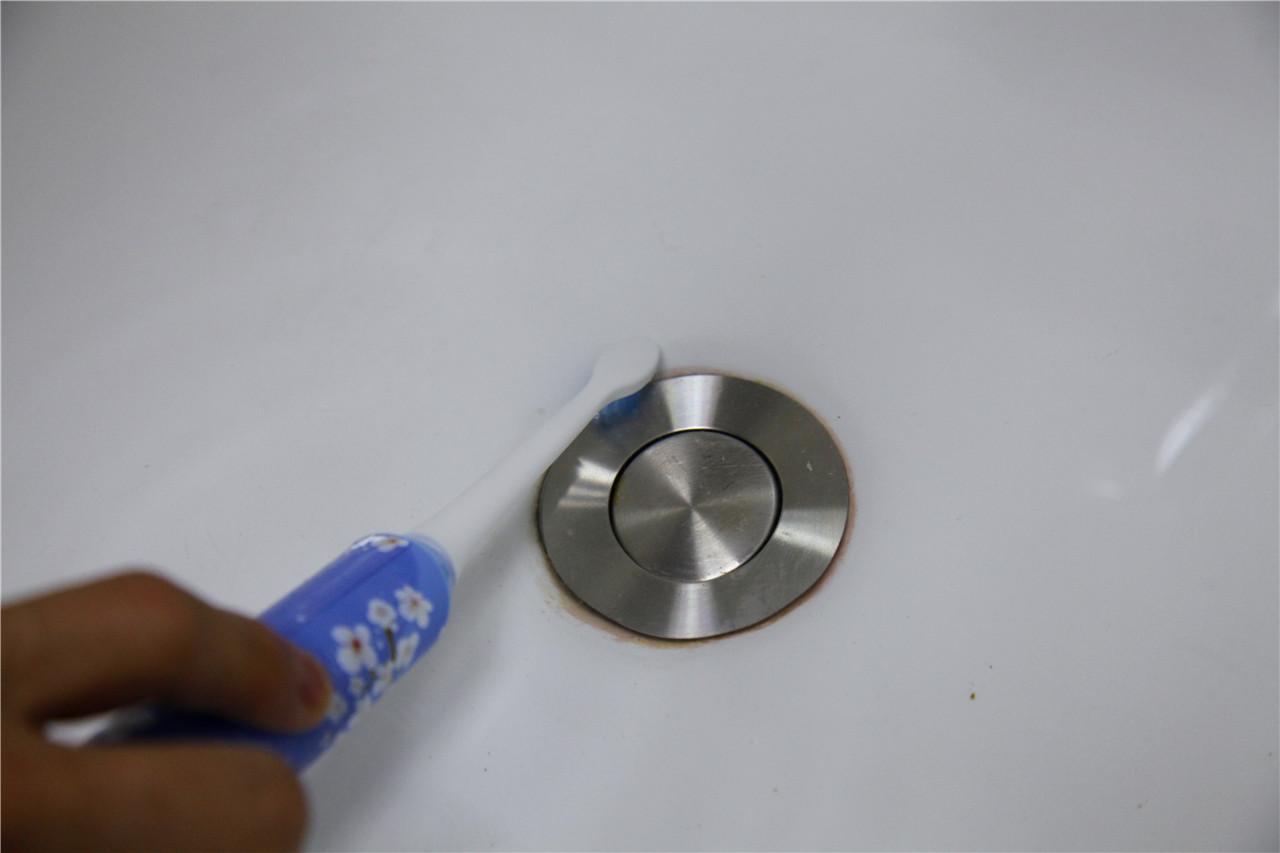 Lower the toothbrush flat in the gutter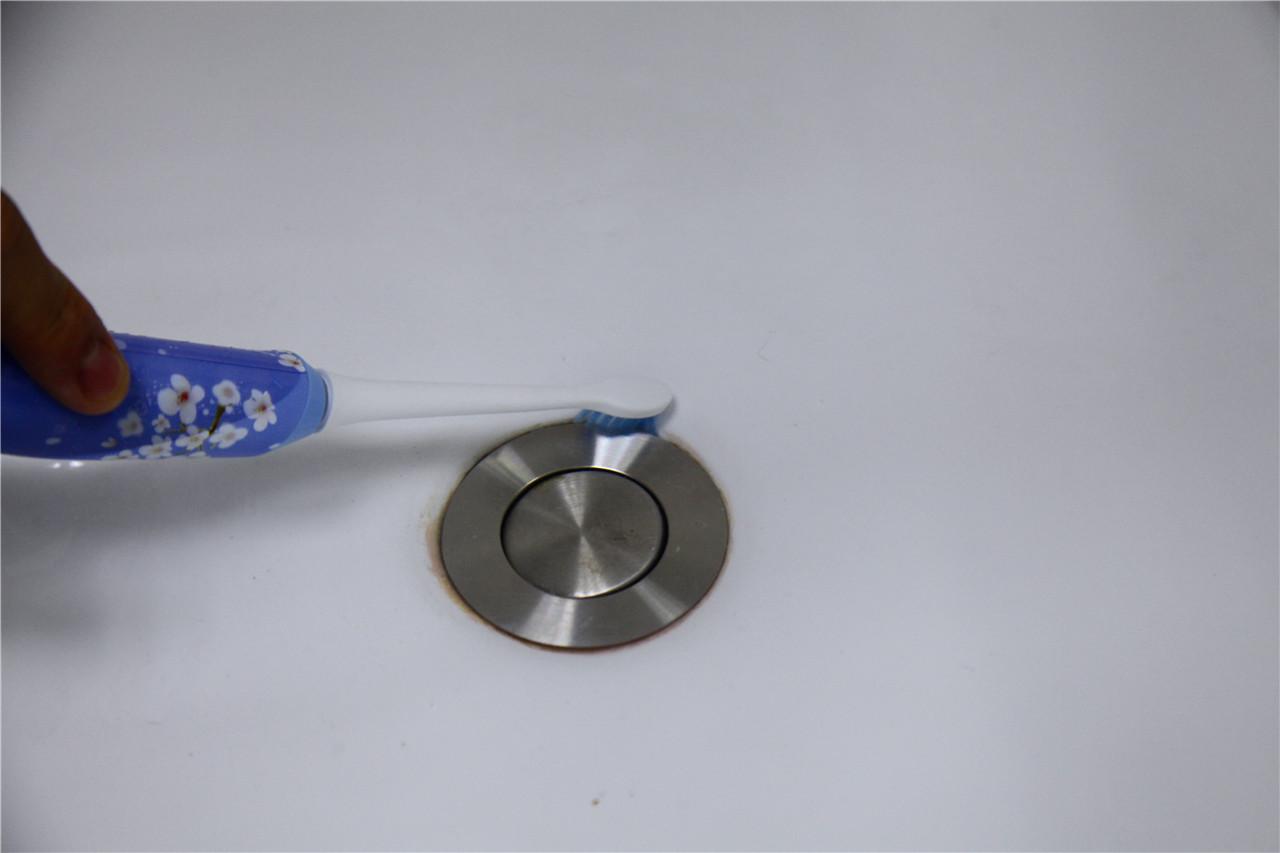 All the 1/4 circles are clean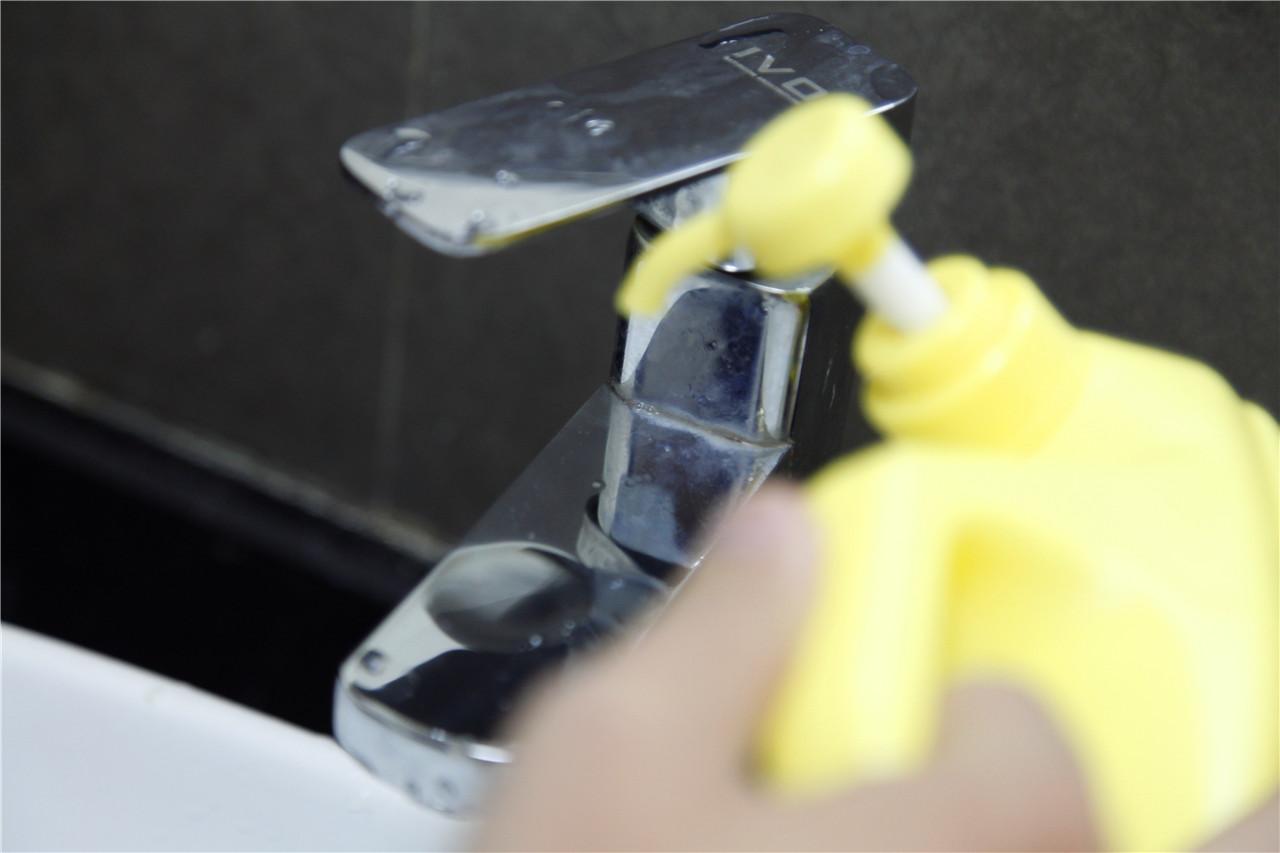 Take a look at the foaming power, the cleaning power, and the detergent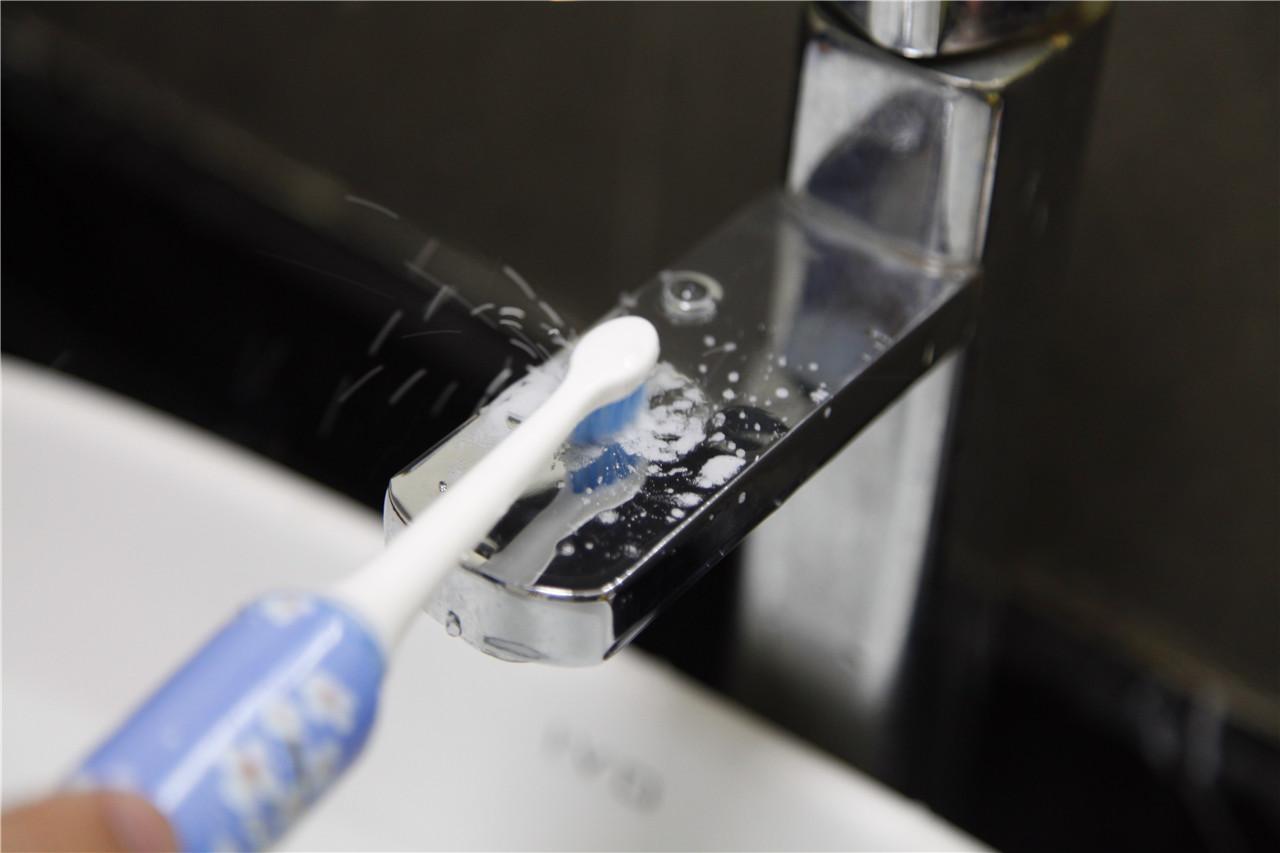 Start putting on your toothbrush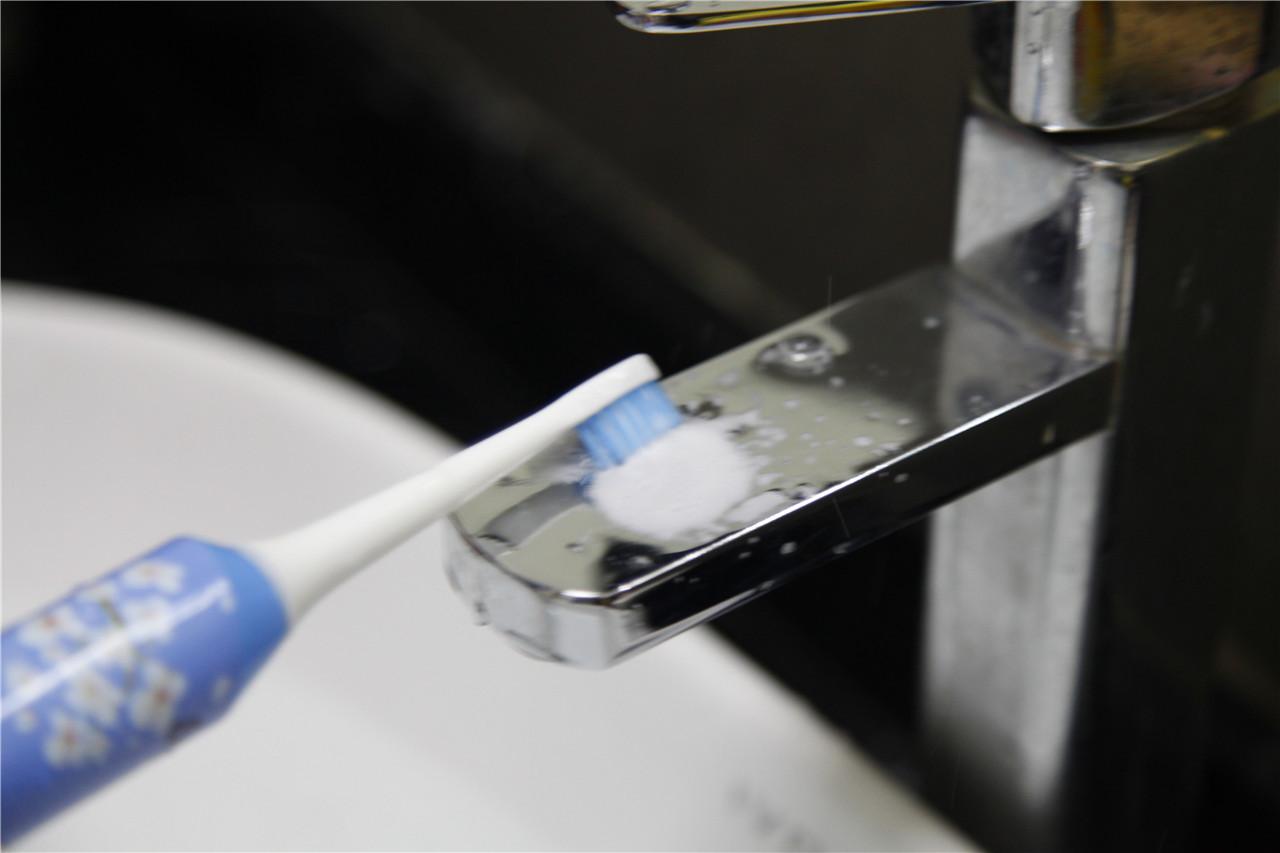 3 seconds later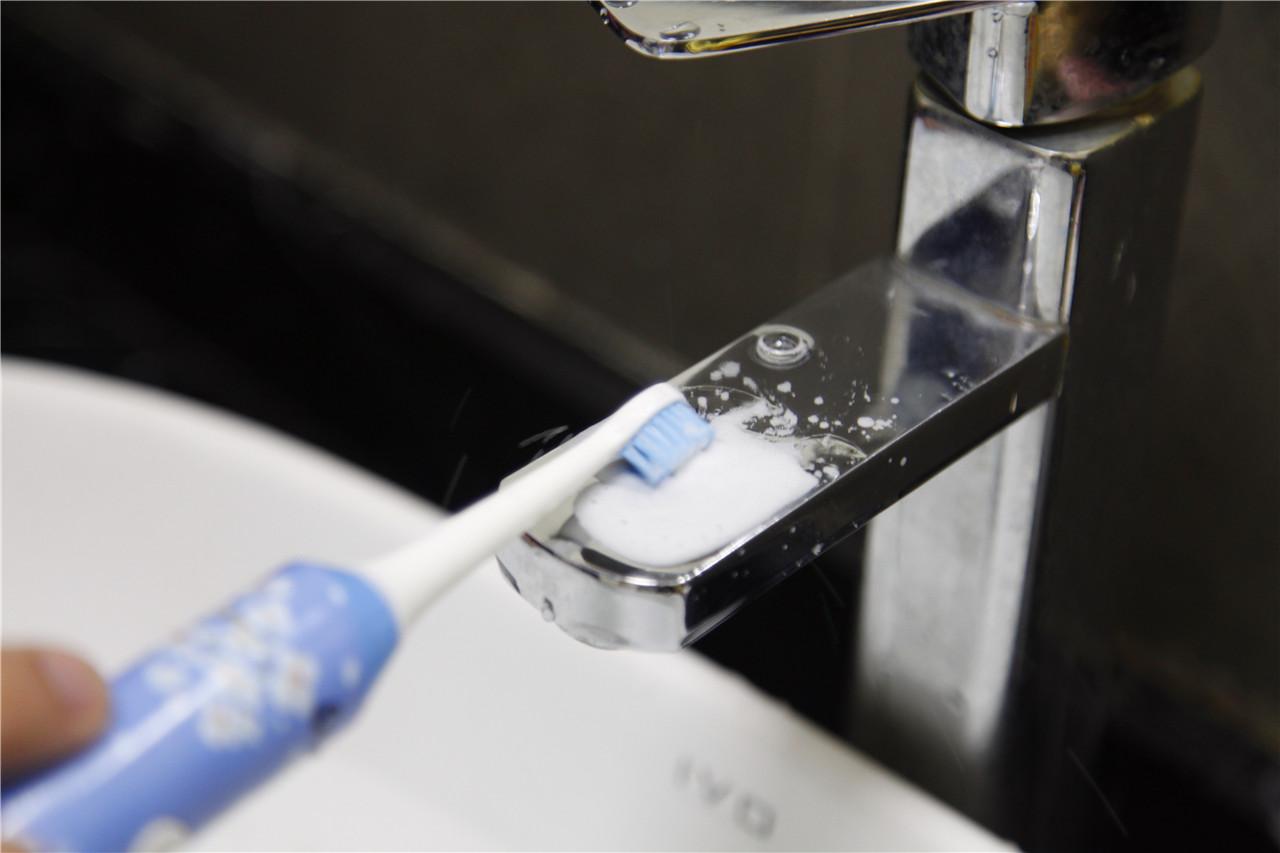 7 seconds later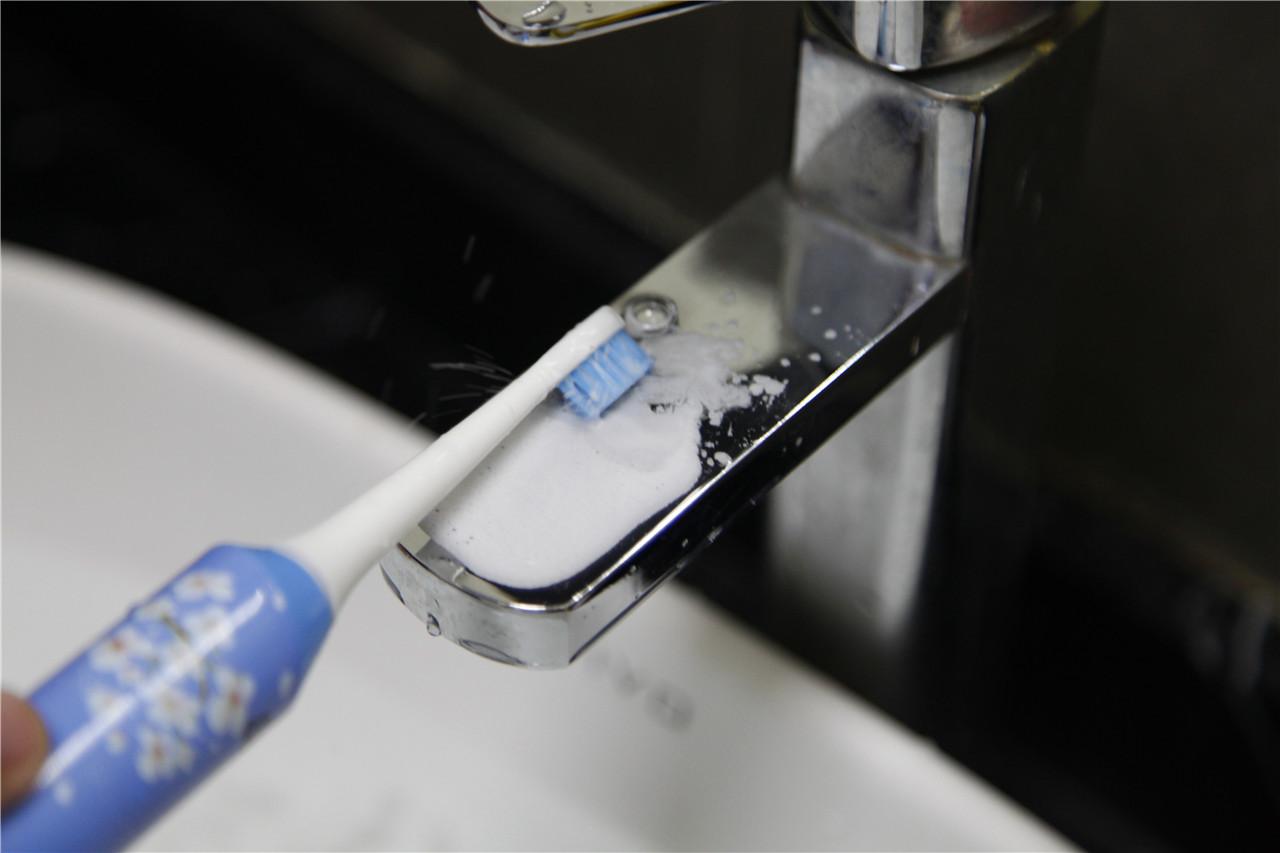 After 15 seconds, it will soon blister and clean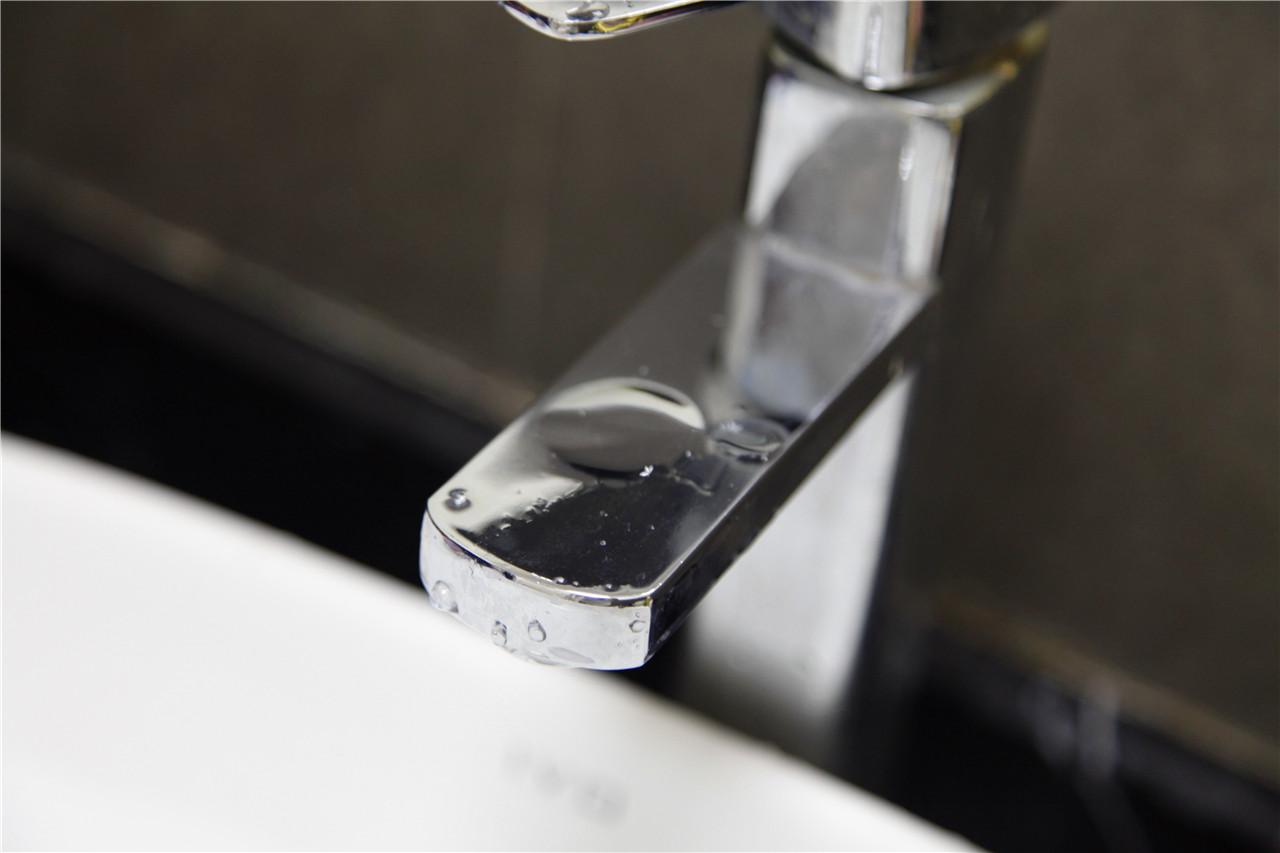 After brushing, very clean, the whole hand did not move, that is, moving, simulated brushing process
Sum up: 1., this toothbrush feel stronger, give the baby home should do a good job of mental work
2. stalls only a number of stalls, the new long teeth baby is best not to use
3., clean ability, convenient and easy to use, wash the whole body